our vision encompasses our innovative solutions and futuristic approach to help our clients achieve their business goals. Our strength lies in our drive to excel, which translates to our will to provide the best-in-class services to our clients across industries..
BULK SMS
"SMS PACK" is one of the key reason for our software success .Sms pack is a facility that lets you to send message to student, parents and staffs regarding meetings ,homeworks ,assignment etc.,
sindhya software helps customers do business better by leveraging our industry-wide experience, deep technology expertise, comprehensive portfolio of services and vertically aligned business model. sindhya software is globally recognized for its innovative approach towards delivering business value and its commitment to sustainability. In today's world, organizations will have to rapidly reengineer themselves and be more responsive to changing customer needs. Sindhya software is well positioned to be a partner and co-innovator to businesses in their transformation journey, identify new growth opportunities and facilitate their foray into new sectors and markets.
Ever since Sindhya software started in 1997, innovation has been a key ingredient. Whether it is diversification of industries, breaking into the latest technology, or spearheading process milestones globally, Sindhya software has constantly strived to create a world-class organization providing world-class solutions
Our company established with a view to enter the IT industry with the foresight in the year 1997.Since then , every day we have grown, evolved and metamorphosed to the present, gained in size and knowledge. We are justifiably proud of our reputation as a company who understand the needs of the customer and deliver high quality of service and product .Our aim is to always to make products that are practical, cost effective and time efficient.
Testimonials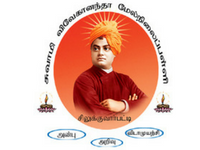 It automated everything for us and fit right into our budget..
-PRINCIPAL| SWAMI VIVEKANANDA SCHOOL,DINDIGUL
Surprisingly very easy to use.User-friendly software for teachers and administration department.
-PRINCIPAL|St JOHNS MATRICULATION SCHOOL,VELLORE